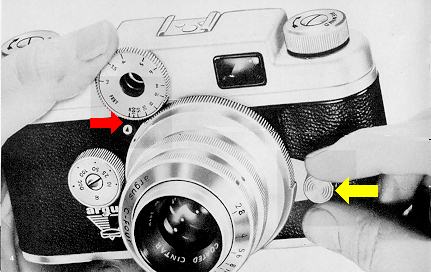 Note: Lenses should always be removed with rangefinder at infinity (oo) position.

1. Holding camera as described, use your thumb to turn rangefinder wheel (red arrow) to infinity (oo) position. The infinity (oo) position of the rangefinder wheel should line up with the index mark of the camera.

2. Turn small wheel on bayonet arm (yellow arrow) counterclockwise thereby unlocking the arm.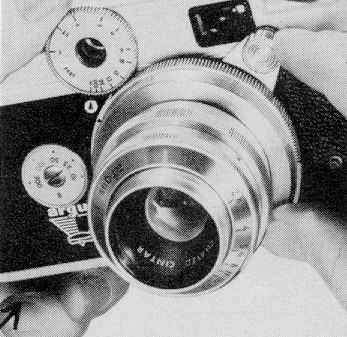 3. Push bayonet arm up to the lower right-hand corner of the viewfinder window. it will stop at this position. DO NOT FORCE PAST THIS POINT.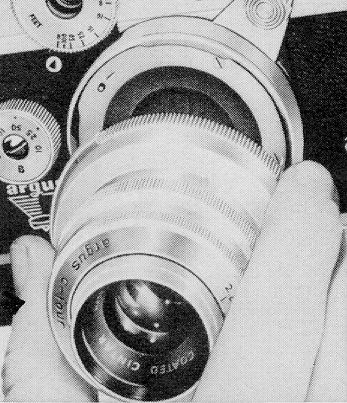 4. Gently lift lens off camera-it will lift off easily.